Where has the first part of the summer gone?! I guess time flies when you're launching a book in the middle of a pandemic! That's right, I took the leap and released my first children's book, Music, Music, You Can Too! on July 8th. This could not have happened without the support of my family, my incredible launch team, and the South Texas Literacy Coalition; I am indebted to them all.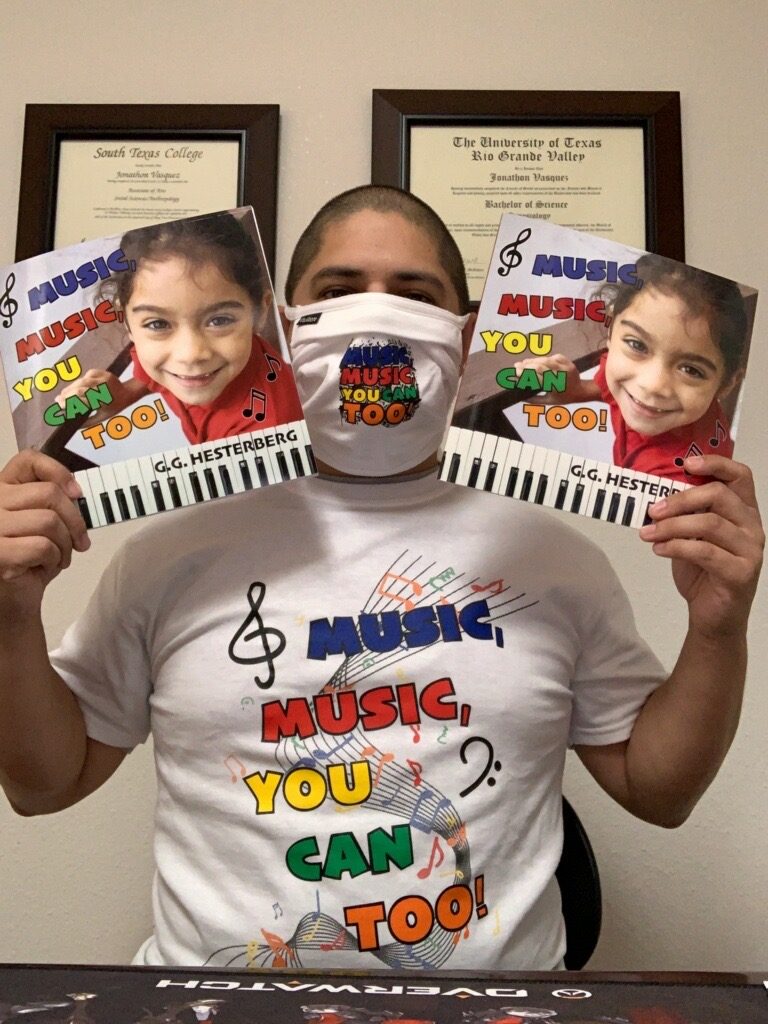 So, why should people purchase Music, Music, You Can Too! for all the young learners in their lives? I'm so glad you asked!
Children will learn basic music notation.
Beginning in middle school, children have a variety of extra-curricular activities they can choose from. Some of these, such as band and choir, are musically based. Students that own Music, Music, You Can Too! will be ahead of the game. Learning the significance of terms such as quarter note, piano, treble and bass clef, to name a few, will place these learners ahead of beginner classmates.
2. Music positively influences lives and academics.
This book was born from a vision that began in high school when I saw several classmates earn full rides to universities because they played an instrument and/or sang really well! The sooner we can establish a strong foundation for aspiring musicians, the greater their chances of having bright futures. There are countless studies that cite the invaluable effects of music on the brain and in development. Studying musical patterns spills over into mathematics and spatial reasoning, and research shows students that study music have higher IQs and emotional intelligence compared to their counterparts.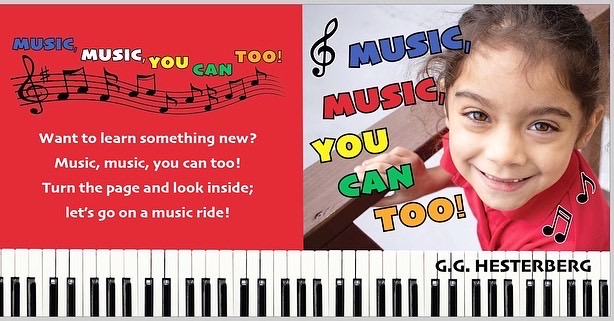 3. Reading nonfiction texts helps with standardized tests.
As a former classroom teacher of 7 years (5th, 6th, and 7th grade), I constantly observed students pick fiction over nonfiction when choosing books to independently read. Each has their place and is important. However, as older elementary and secondary students gear up to take standardized tests, the majority of the passages and questions are nonfiction. Thus, it is imperative that young pupils be exposed to this kind of writing as early as possible.
4. The book will get the children up and moving!
There are only so many entertainment choices we have during this unique, quarantined time in history. And what, exactly, schooling will look like this fall is still uncertain. The pictures in this book show real children moving around to musical actions, ingraining the concepts to participants. This is not your traditional "sit-down and listen while I read this to you," children's book. It's FUN and invites whoever is reading to wiggle, too! Also, did I mention that it…
5. RHYMES!
That's right, Music, Music, You Can Too! rhymes! The first lines of the book are "Want to learn something new? Music, music, you can too! Turn the page and look inside; let's go on a music ride!" And the adventure begins! Taking a peek at any early childhood assessment reveals the importance of rhyming as a milestone—real words or otherwise. Parents, teachers, educators, and caregivers, help me help YOU make a lasting difference in the lives of your little learners.
Order Music, Music, You Can Too! today. If you are an educator or librarian, I would love to be a guest speaker in your classroom! I can read my book and do activities with the children based on it, or give a presentation (for older students) on the self-publishing process. Contact me to schedule me as a guest speaker: TeacherGiana@gmail.com. Thank you!