Hello, everyone! For those that faithfully follow my blog, I apologize for the recent radio silence. Is anyone else ready for spring?!
This is not the first time I write about throwing a party on a shoestring budget. Earlier today, we celebrated my oldest daughter's birthday (she officially turns 6 tomorrow, on March 1st!) with a Fancy Nancy-themed tea party. Not including her gift from us, I spent $40. Yes, $40! Here's the breakdown of our general expenses:
I Love to Hate Pinterest
Inspiration abounds on my most beloved social media site. Party planning has never been easier! I searched "Fancy Nancy Tea Party" and, like many research moments, was overwhelmed with the variety of choices. I reminded myself that this was originally my daughter's idea, as she wanted an intimate gathering with a few of her closest friends. I pinned a few items (mostly on decorating—see photos) and immediately started reflecting on how I could personalize her birthday bash. We had a total of 6 girls, which allowed me to make the event extra special for each of them.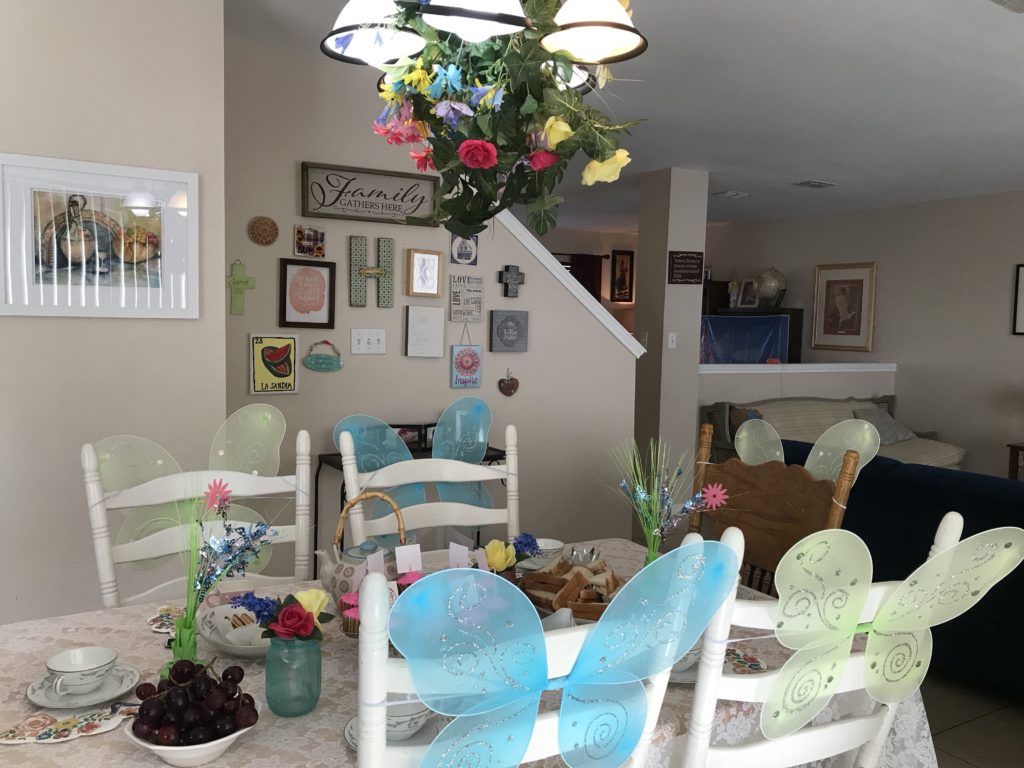 Thanks to the vintage 1962 tea set I inherited from my maternal grandmother, I didn't need to purchase one (added to the collection later was a teapot from a sweet friend). If you need to invest in a tea set, I highly recommend antiquing and not worrying about them all being uniform. Each guest could have their own teacup and plate (matching or not).
Dollar Tree is My Friend
Each party guest received a set of fairy wings, a necklace, a small crown and nameplate (that reserved their seat at the table) as favors. They were a hit, and they were all from Dollar Tree!
In addition to the favors, we also purchased butterfly decorations, flowers, a princess backdrop, and props (see photo), from my self-proclaimed "store that is a mother and teacher's best friend."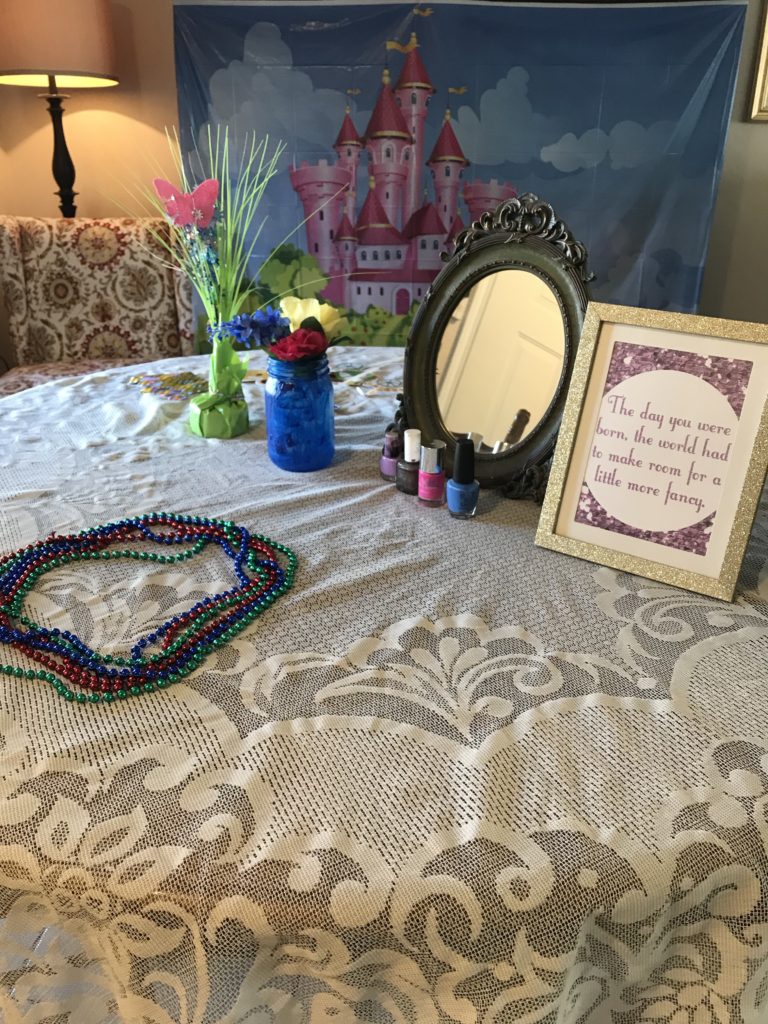 We Use Our Resources
February was an incredibly busy month for our family of 5. Our oldest daughter experienced her first Father/Daughter dance, debuted in the Charro Days parade (a binational celebration of our Mexican American heritage on the border), and was the star of her fancy tea party.
Though it is customary in our area to host a big birthday bash and serve everyone a sitdown meal, opting out of that was an easy choice for us this year. I enlisted my mother and mother-in-love to help serve the girls: they served sandwiches and cookies, and painted nails. (They also gave or let me borrow lace tablecloths!)
I enlisted all three children to help prep for the special day. They assisted in making and frosting cupcakes, decorating, and painting mason jars that served as vases.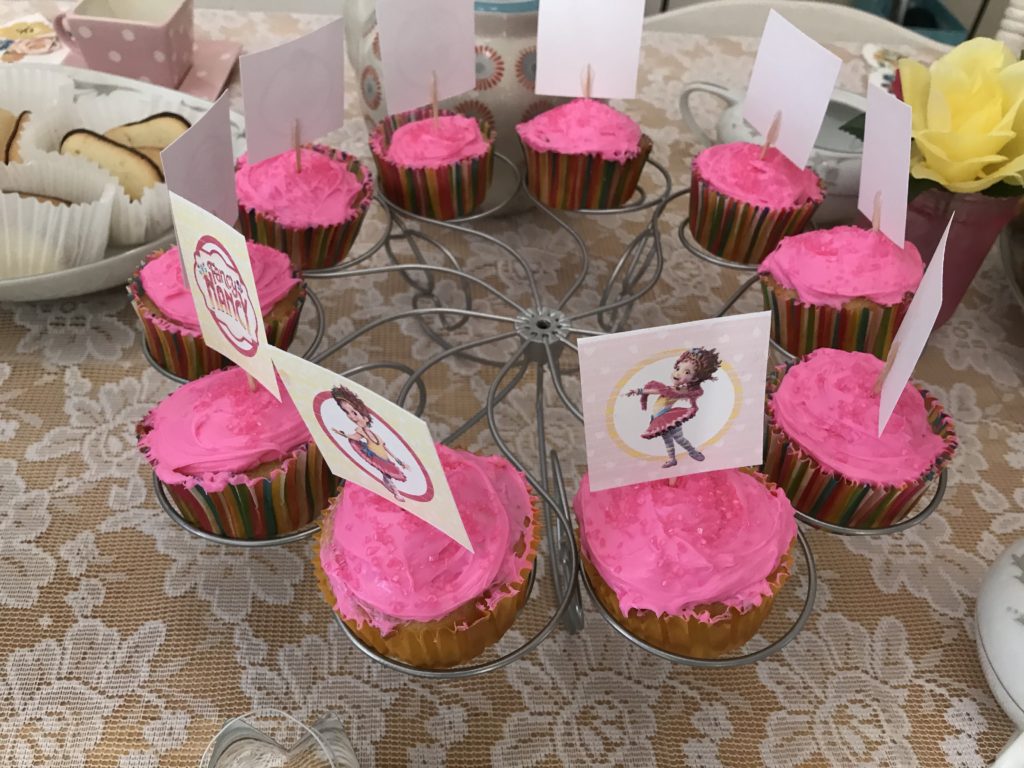 Because I worked on the tea party a little at a time, I got to enjoy brunch with the girls. I even ate and took pictures! Here are a few more of the fun: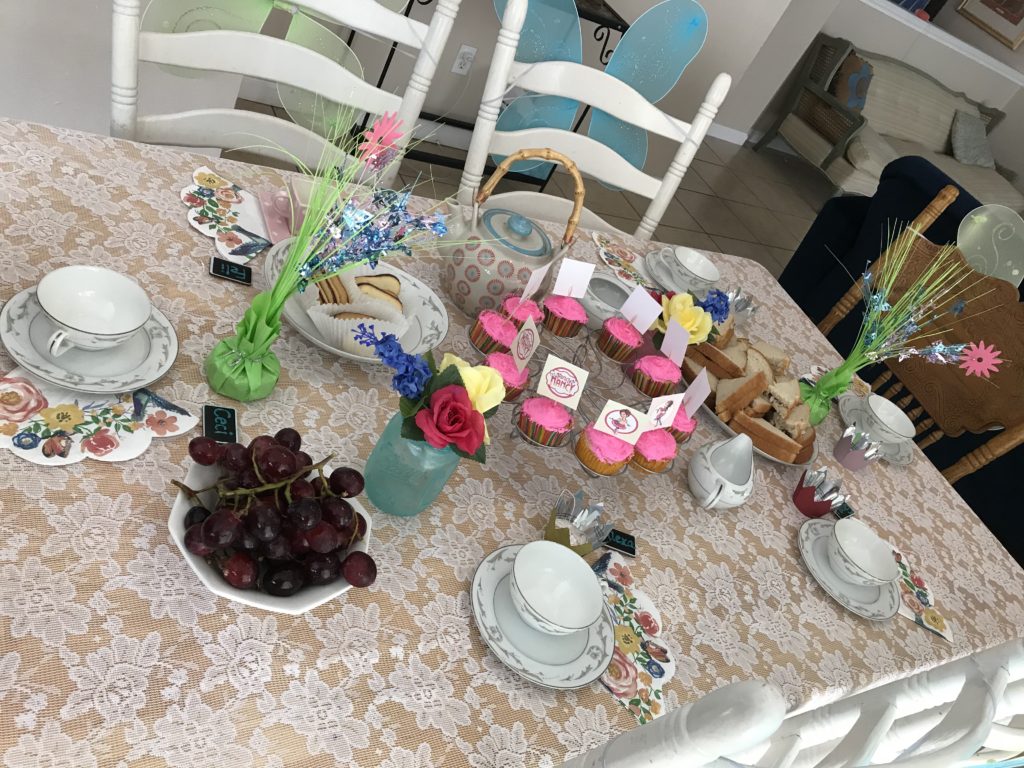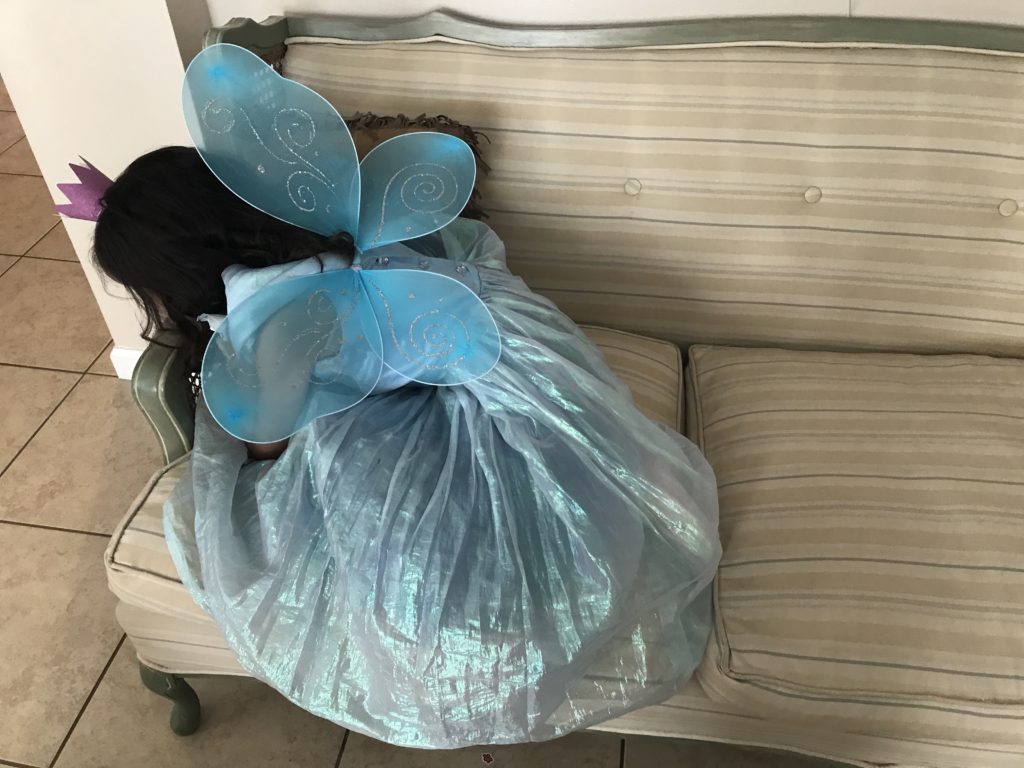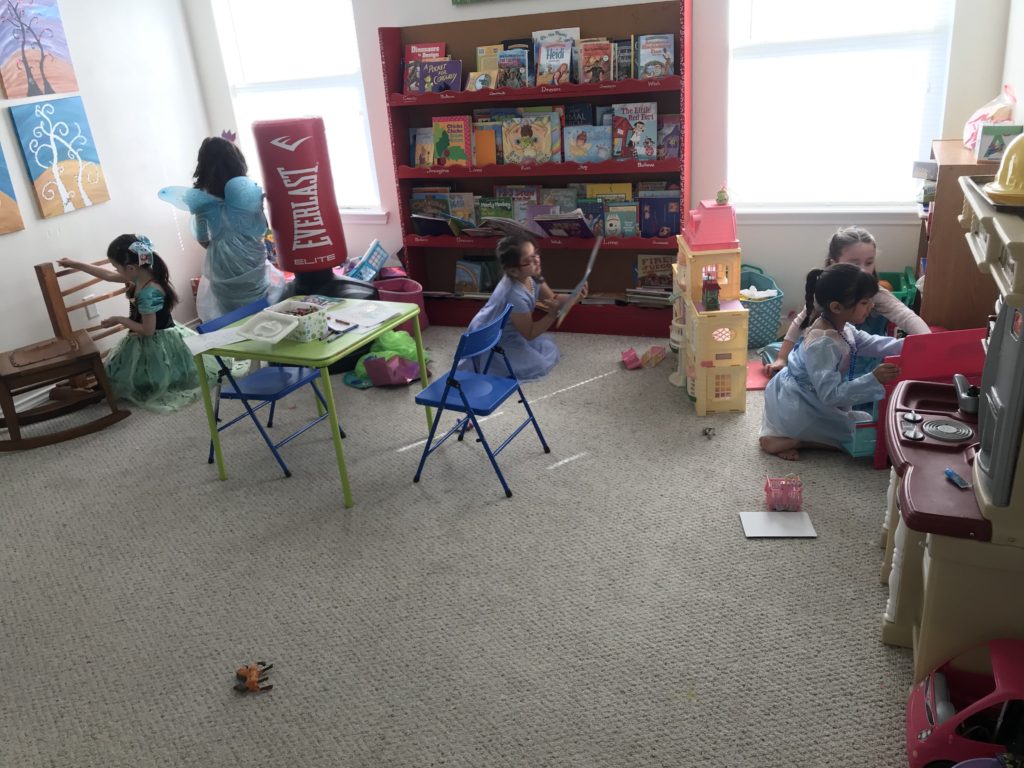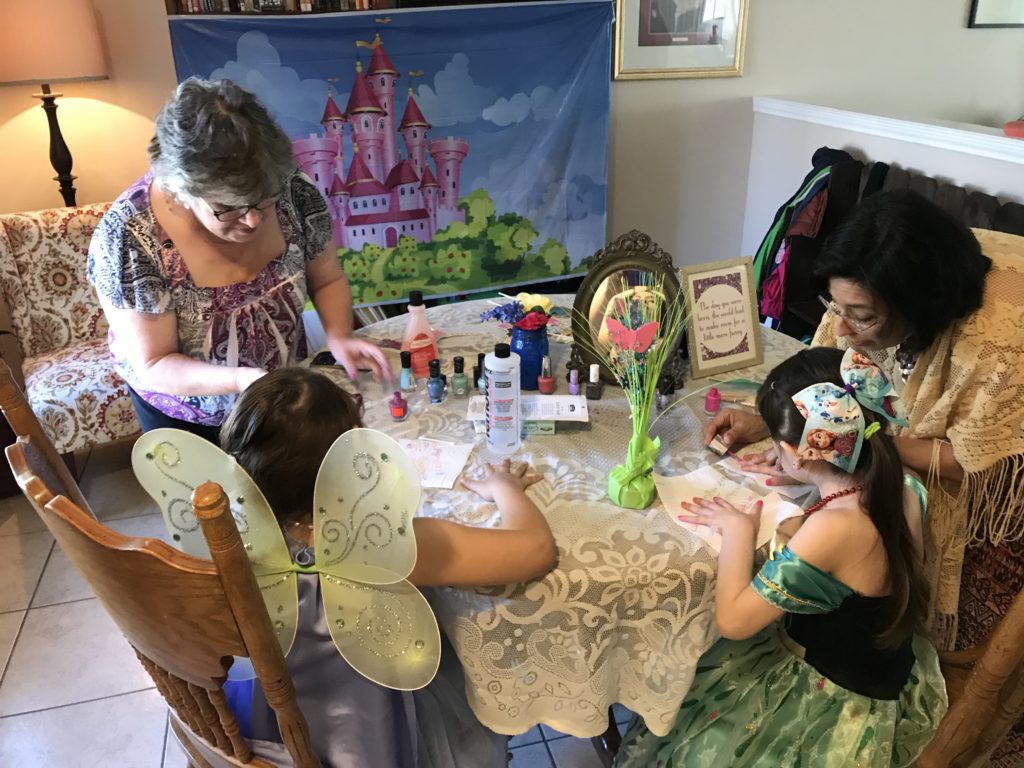 We love celebrating our children and have done so in a number of ways over the years. Today's celebration definitely tops the list as one of my favorites! After 8 years of being a parent, I finally understand planning and executing a highly thoughtful party.